'Support Your local Football Team'
Buckie Thistle FC League fixtures 2019-20 click here
Highland Football League Table click here
Buckie Thistle v Huntly Match Photos Courtesy of Allan Robertson Click here
BTSC Members Notice
Members Fees now due : Normal Member £20, Senior £12. New members welcome.
Final total for sponsored walk was a brilliant sum of £2973, 20% of which will go to Buckie & District Cancer Group.Once again a big thank you to all walkers,helpers and especially all those who sponsored somebody,your support is greatly appreciated,Thanks again Neil.
The recent Tombola was a great success raising £1757.80 for club funds,thanks again to all concerned,Neil.
IMPORTANT NOTICE - All SHFL football suspended -
All football played played under the auspices of the SHFL is suspended until further notice - for the avoidance of doubt all fixtures are postponed starting with this weekends programme.
SHFL 13/3/2020
All at Buckie Thistle Supporters Club are saddended to hear of the passing of William (Weelum) Findlay,William was a great supporter of the Jags and a regular in the shed at home matches and will be sadly missed,RIP William,our thoughts are with all his family at this sad time.
---
Buckie Thistle FC Events Coming Up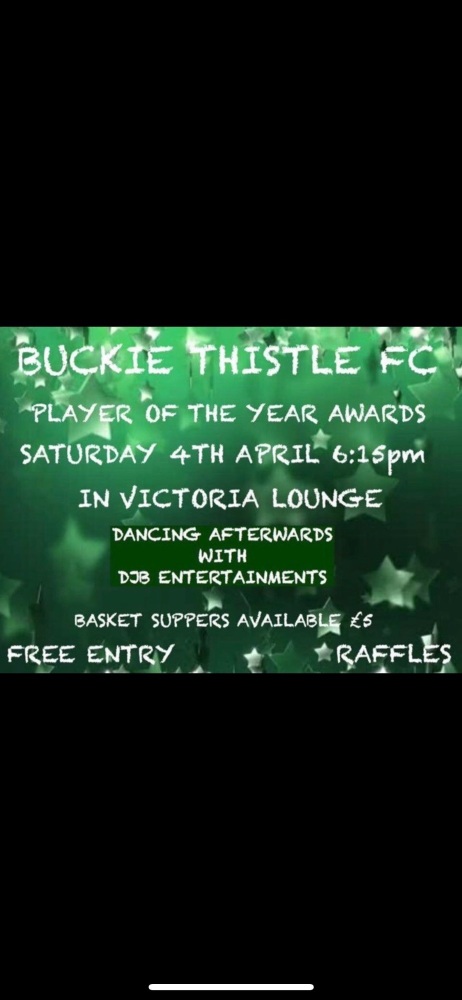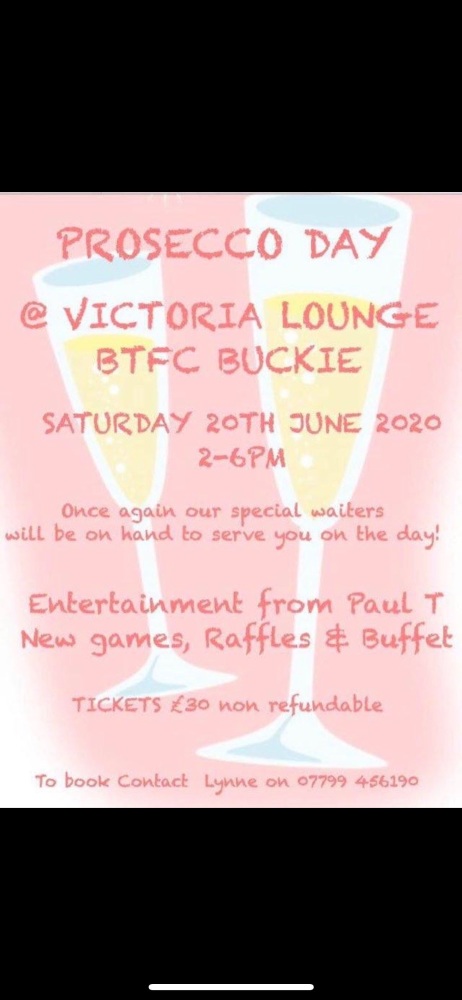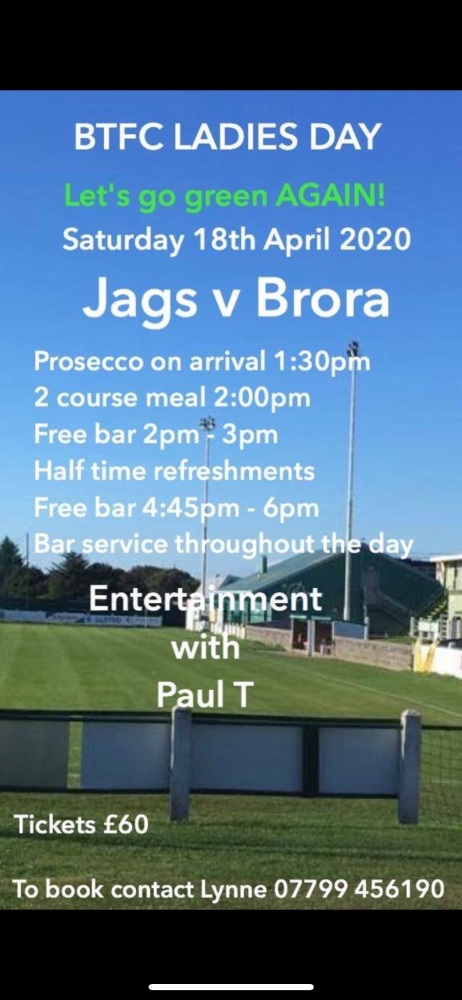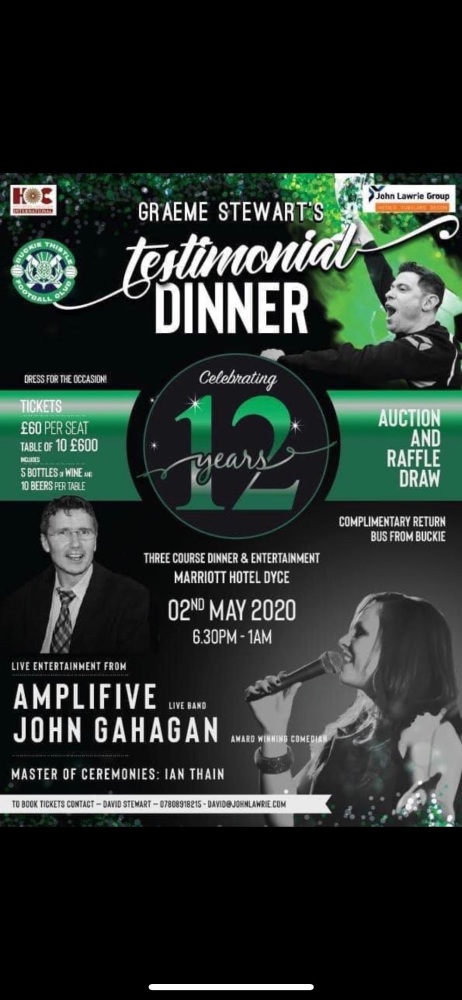 ---
Jags Around the World Below. 'We want to hear from you'
---
Did you Know!
We are always on the lookout to publish some interesting but sometimes barely known facts about the Jags and Supporters.
Did You Know 16 The Rooks Poem
Some time ago we came across a story around a poem The Rooks which had been compiled in the 1930s, Happy to say we have now located this poem thanks to Sinclair -Jags Fan who located the poem on a Scottish football archive site and it is as follows below.
There is a famous football team ,It"s name"s known far and wide
They wear the famous green and white, Renowned from Wick to Clyde
Their records made in seasons past Will stand till times no more
The heroes" names will ever last Their deeds thrill to the core.
Let other teams their teams support One thought consoles us all
These foes admit that Thistle are Supreme in North football.
Though some are fresh from Junior ranks, They"re artists one and all
Possessing each the Thistle touch They never waste a ball.
The master touch marks every move From back to forward line
Their parlour passing goes to prove They"re real Thistle all the time.
The End
Click here to read more facts about the Jags.
---
!Attention all supporters New laws affect football supporters
On March 1st 2012 two new offences came into force.The first criminalises football related behaviour which is threatening, hateful and offensive to a reasonable person and is likely to incite public disorder.
The second criminalises threats of serious violence, or threats inciting religious hatred,on the internet or sent though the post.
Football is our national game and is embedded in our communities.It can and should reflect the best of Scotland and there is a wealth of public support for tackling the negative behaviour associated with a minority of fans.
The new laws will in no way infringe on the rights or behaviour of the vast majority of law abiding football supporters,but they will mean that songs and behaviour expressing religious and other forms of hatred will not be tolerated on the terraces,in pubs,or on our streets.Police and prosecutors will have the additional tools needed to deal with the unacceptable actions of a very small minority.
Football gives us a reason to be proud and passionate about our teams and our country,Lets make sure its a game to be proud of.
To find out more visit www.scotland.gov.uk/saferfootball
---
BTSC Mission Statement
We will actively pursue the creation of excellent relationships between fans from all clubs to enable a safe and friendly environment for all to watch a football game.
Racism Bigotry and Associated violence has no part in football and we will take all measures necessary to enable the eradication of any of these issues.
Buckie Thistle Supporters Club believe firmly in developement of community relations within the town and surrounding areas with the contribution of Financial and Physical resources where possible.
---
Guest book Comments
Comments only about football on the park related issues please, Unacceptable - abusive comments will be removed also the Club Moderator or Club Management reserve the right to not post any comments that could have a detrimental effect on Buckie Thistle Supporters Club or Buckie Thistle football club .